This bundle includes one unit of each of the following:
THE GENERAL Professional Grooming Bag

BYAPPTONLY Barber Mat
The General Professional Grooming Bag
THE GENERAL Professional Grooming Bag (aka The General V2) created by Vince the Barber is engineered and designed to fit all tools and accessories needed for all barbers/stylists on the go. This is the enhanced version of the original General Barber Backpack. It has a compartment that holds up to 4 clippers with protective pockets as well as buckled straps to secure your tools. You can fit an additional clipper or two if you use wireless. This carry-on sized backpack is the perfect fit for your traveling needs as a mobile barber/stylist.

BYAPPTONLY - Barber Mat
High-quality BYAPPTONLY Barber Mat is perfect for barbers on the go or will fit most station drawer/counter tops at the barbershop. This heavy duty barber mat will keep your tools safe and organized while providing a professional look when you're on the go.
SHIPPING DETAILS:
Orders will be shipped 2-3 BUSINESS days from the date the order is processed. Orders will be shipped in the order they are received. Please keep in mind that the type of shipping (Priority, Priority Express, etc.) refers to the transit time once the item is shipped out. We will make all efforts to send out orders with expedited shipping ASAP.
SECURE YOUR MONEY MAKERS
Give your tools the protection they deserve. The General protects your clippers from impact in any direction. The front storage & padded fleece surround your blades, shears & clippers to safeguard your tools in the event of a drop or fall.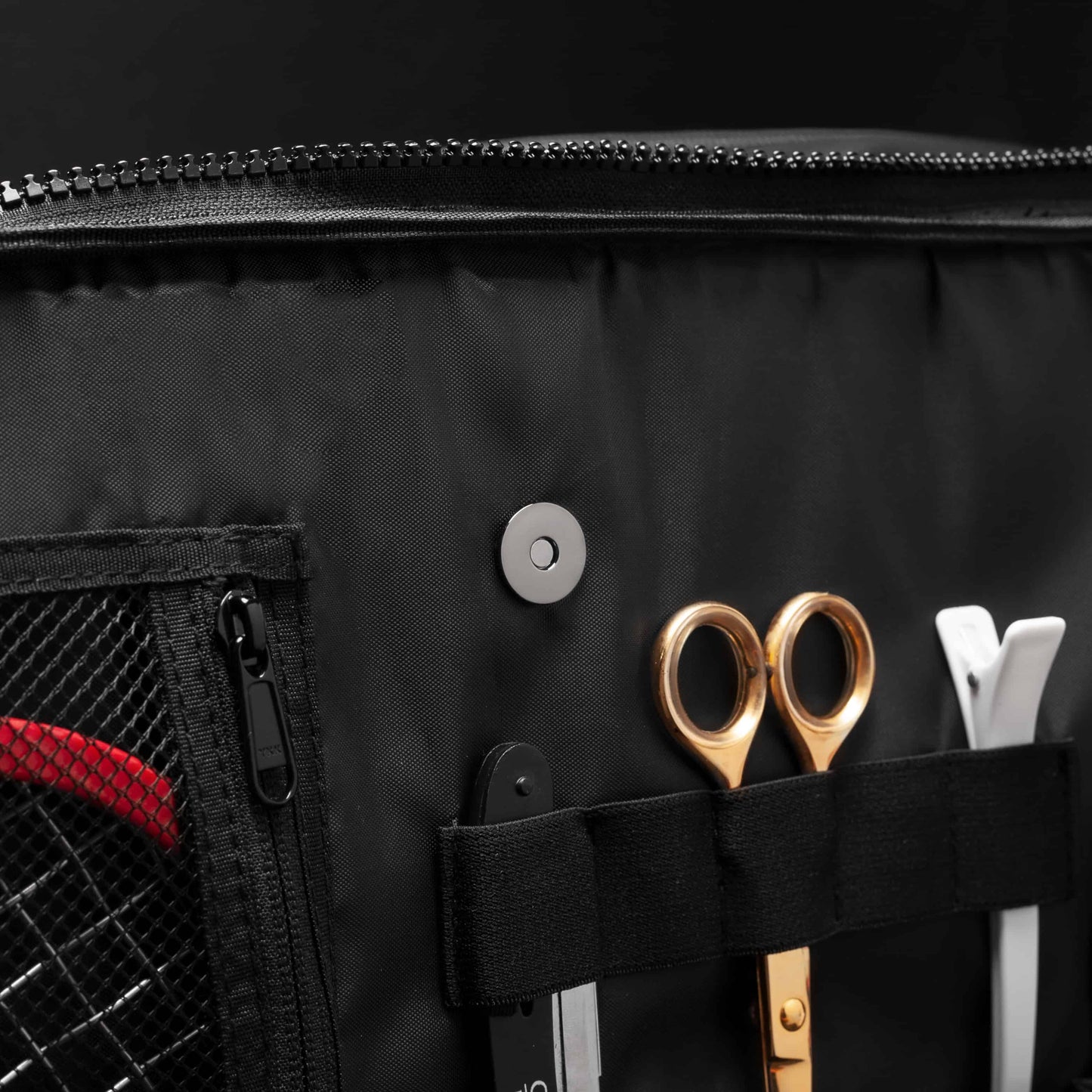 CLEAN AND ORGANIZED
Keep your tools clean and organized as you work. Flip up the blade/guard organizer to quickly transition from your clippers to your straight edge razors – and back again. 
FITS A DYSON SUPERSONIC HAIR DRYER
The quick access flip up storage  provides a convenient shelf for keeping gels, pomade, toiletries, shaving supplies & more.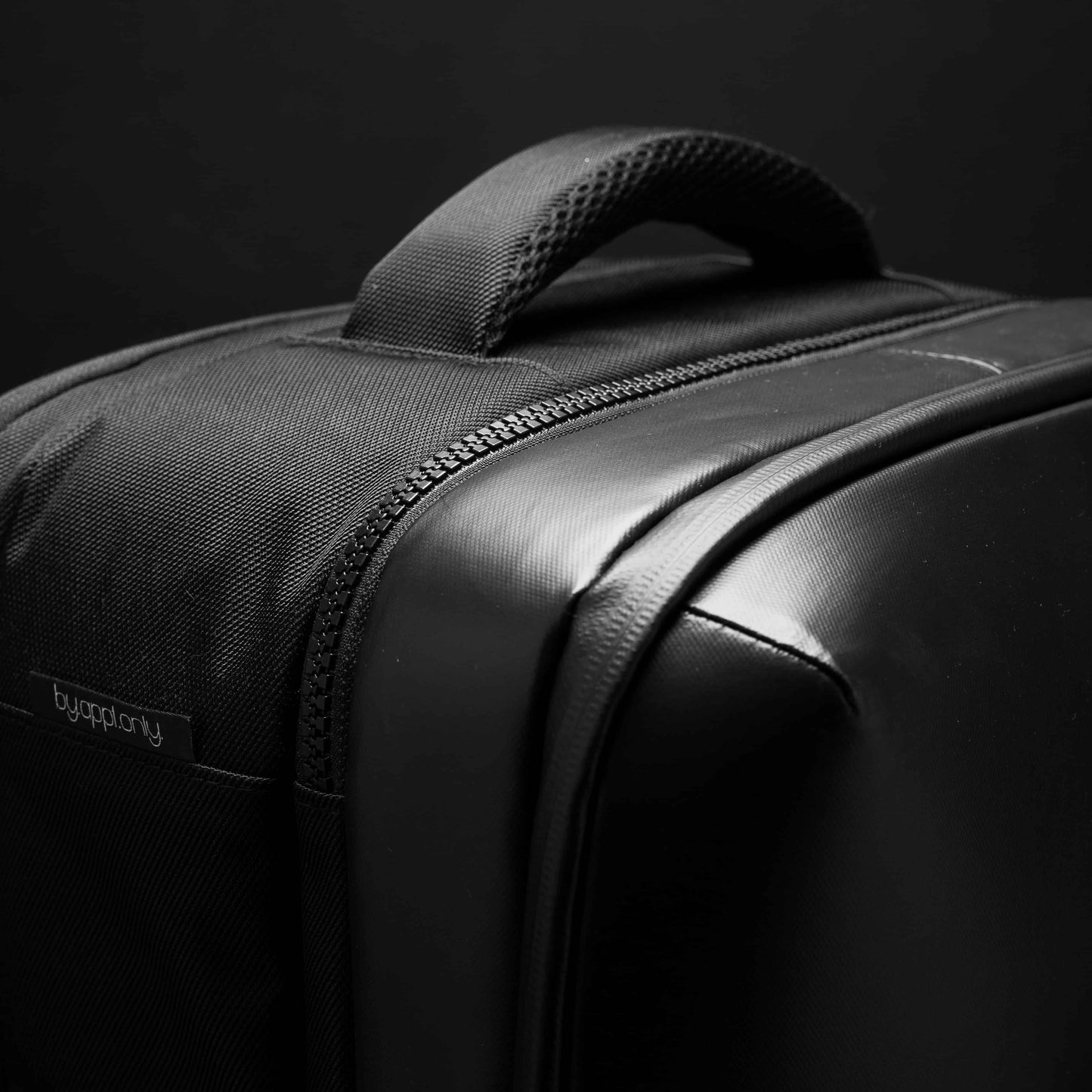 DURABLE AND WATER RESISTANT
Built with the most durable materials in the industry — including tough 600D polyester fabric and YKK zippers — our bags are meticulously crafted to last a lifetime.
PADDED FLEECE LINED MIRROR SLEEVE
Velvet padded fleece protects your mirrors while adding cushioning for your shoulders & lower back.
THE BY.APPT.ONLY STORY
Born from passion, meticulous craft, and loyalty to community, by.appt.only. creates elevated, functional bag designsfor creatives on the go. No dream is too big or too small for by.appt.only'svision—to build premium tool bags that last for journey and the destination.